Evolution Rage 2 355mm Multipurpose Cut Off Saw
Barcode: 0849713011244
Product Code: RAGE23551
£

224.53
View Brand
Select Variation:
Download related PDF
Evolution RAGE 2 Ref: RAGE2 355mm / 14" MULTPURPOSE CUT OFF S.A.W.
Quality professional tools which are innovative and well priced. Aimed at the construction industry and subsidiaries. Suitable for daily use and Multipurpose, offering many new applications over normal power tools. Circular Saw, Cut off Saw, Mitre Saw and more.
This incredible cut off saw comprehensively out-performs abrasive saws.
Featuring patented RAGE® technology, utilising a TCT blade rather than an abrasive wheel. Plus it has the ability to cut Steel, Aluminium and Wood with a single blade. The cut is fast, clean with no burr and virtually no sparks. When cutting steel, the RAGE 2 cuts cold, no coolant is required, and because the material is cold it can be handled and worked on immediately. The impressive performance is economical too, offering up to 1000 cuts in mild steel box section* before a replacement blade is needed.

Technical Specifications
Motor (115v ~ 60 Hz) 2000w
Maximum Box Section 90° (1/4" Wall) 4-3/4" x 1"
Maximum Box Section 45° (1/4" Wall) 3-1/2" x 3-1/2"
Rectangle 90° (1/4" Wall) 4" x 7"
Rectangle 45° (1/4" Wall) 3" x 4-21/64"
Round 90° (1/4" Wall) 4-1/8"
Round 45° (1/4" Wall) 4-9/64"
RPM No Load 1450min -1
Recommended Maximum Duty Cycle 30mins
Sound Pressure Level (Under Load) 112.4dB(A)
Weight 55.2lbs
Maximum Dimensions (HxWxD) 23-5/8" x 11-13/16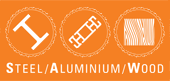 Free Postage!
---
Technical Question?
If you have technical questions regarding this product please fill in this Enquiry form.
---
Recently Viewed
---