Orders
As an online company, all orders must be placed through our website. If you require a Proforma invoice please contact us on 01803 666630.
Prices
The price payable for each item is as set out on our website at the time you place your order. Occasionally an error may occur and goods may be incorrectly priced, in which circumstances we will not be obliged to supply the goods at the incorrect price. At TCD we will always endeavour to match the incorrect price where possible and we will contact you to explain the situation. We reserve the right to refuse your order and refund payment.
VAT
We will always quote our prices excluding and including VAT at the current rate.
International Pricing
All payments will be taken in £GBP. You may incur a conversion charge from your bank. Prices shown in currencies other than £GBP are updated daily but are intended only as a guide. We use XE for the currency conversion tool to provide users with a guide to our prices in local currencies. Please note we cannot take any responsibility for any discrepancies in any currency conversions. For more information, you can view the XE website here
Payment
We offer all of our goods on a payment with order basis. This means you must pay us in full when you place your order. We accept most major credit or debit cards and Paypal payments. We will not be able to process your order until we have received payment in full. We can offer a 30-day credit account to companies that have an order history with us where we have received 3 successful upfront payments. Please contact us for a trade application form on submission of which we will run the necessary credit checks before approving an account. The payment terms will be discussed with you upon application.
Shipping
Most orders are shipped on the same working day if we receive your order before 4pm (unless otherwise stated on the product description). When the goods are in your basket there will be a range of delivery options to choose from.
**Please Note: Next Day Delivery is NOT a guaranteed service. While we endeavour to get your order to you as quickly as possible, next day delivery is not guaranteed and may take longer.**
Postage
A range of delivery options are available at checkout. These options will depend upon your location, stock availability, total order value and the total size/weight of your order. Non-UK deliveries will have a set delivery option unless the order is small enough for a Royal Mail shipment.
Postage costs will be calculated when your preferred delivery option has been selected based on the delivery address and the goods in your basket. If you are not logged in you can select your delivery country from the 'Currency' link in the top right of the website.
Free standard delivery (2–3-day service) is available on UK mainland orders over £50 net (excludes Highlands & Islands).
UK Delivery
We can deliver your order to any address in the UK. For standard delivery, we use a national courier company and in most cases, you will receive your goods on the next working day. With some of the more remote and overseas areas, like the Highlands & Islands of Scotland, Ireland, and the Channel Islands, delivery can take several days. The availability of our premium delivery options is dependant on your delivery location and the time you place your order. Next day delivery options have a cut off of 4 pm on the previous working day (not available on all products).
Our working hours are Monday to Friday, from 9am to 5pm and we are closed on bank holidays. Seasonal opening times will be advertised when required. We process orders up until 4 pm - orders received after 4 pm will be processed on the next working day.
All of our products should be tagged with the delivery info that is relevant to that item. If you have a product in your basket that has the '2-3 Days Delivery' or 'Call for Availability' symbol, the Next Day option will NOT be available. If your product is listed as 'Available Next Day' please make sure you select the correct delivery option you require.
International Delivery
TCD now ships orders internationally to the following countries; Australia, Austria, Belgium, Brazil, Bulgaria, Canada, China, Cyprus, Czech Republic, Denmark, Finland, France, Germany, Gibraltar, Greece, Guernsey, Hungary, India, Isle Of Man, Isle of Wight, Italy, Jersey, Latvia, Lithuania, Luxembourg, Malaysia, Malta, Netherlands, New Zealand, Northern Ireland, Poland, Portugal, Qatar, Rep. of Ireland, Republic of Ireland, Romania, Saudi Arabia, Scilly Isles, Scotland, Scottish Highlands, Scottish Islands, Singapore, Slovakia, Slovenia, South Africa, Spain, Sweden, Turkey, UK Islands - Channel & Scilly Islands, Isle of Man, UK Mainland, Ukraine, United Arab Emirates, USA.
European orders will be delivered via DPD. Non-European International orders will be delivered via DHL. Royal Mail delivery is also available for smaller parcels. All DPD and DHL shipments are fully trackable, courier updates will be sent to you directly via email.
All local taxes and import duties are to be paid by the receiver. TCD cannot be held responsible for any delays or damages caused by customs clearance.
If your country does not appear on this list please email us at sales@tradecounterdirect.com with the product codes you require and your full delivery address. We can then get a delivery quote for you where possible.
Receiving your order
Courier deliveries will always require an authorised signature upon receipt of goods unless we have your written authorisation to leave the goods in a safe place. If your order is left in a safe place as requested by you, the goods become your sole responsibility upon delivery. Royal Mail delivery options do not require a signature.
*If your goods are damaged during transit we recommend you do not sign for the delivery. If upon opening your parcel it becomes apparent that your goods are damaged, you must contact us within 24 hours and we may require photographic evidence to make a claim with the courier company.
Availability
We always aim to keep enough stock so that we never run out. However, there are times due to unexpectedly high demand, when we may run out and oversell on an item. If this happens and Trade Counter Direct has been made aware, we will contact you with an expected delivery date for your order and give you the option to choose an alternative product or cancel for a full refund. Trade Counter Direct cannot guarantee the availability of any particular item, and that ordering from them does not necessarily mean that the item is in stock.
Cancellation
You can cancel your order right up until this has been despatched. As we try to process all orders in a very short time period we recommend that you email or call us as quickly as possible if you wish to cancel. If your order has already been despatched before you contact us then you can ask us about our returns procedure.
14-day Refund
If you decide that you no longer require your goods please contact us within 14 days of receipt to arrange a return. You then have 14 days to get this back to us. The goods must be in their original packaging, unused and in a resaleable condition. Any costs involved in returning your unwanted items must be paid for by you. Please contact us for a returns form and an authorisation number. Once the goods arrive in our warehouse we will process your refund within 14 days.
If you have exceeded the 14 day period to make contact with us it will be at the companies discretion to determine if your return is approved. Contact us on 01803 666630.
12 Month Guarantee
If you have any goods supplied by us that are not functioning correctly within the first 12 months after your purchase you can return these to us. Certain products will be replaced or refunded and others will be repaired according to the manufacturer's warranty. Components (parts and accessories) subject to natural wear and tear, including but not limited to Service & Maintenance Kits, carbon brushes, bearings, chuck, SDS drill bit attachment or reception, power cord, auxiliary handle, transport carry case, sanding plate, dust bag, dust exhaust tube, Felt Washers, Impact Wrench Pins & springs, etc. will not be covered by a manufacturer's warranty or our 12 Month Guarantee. All products will be tested upon return and any misuse will not be covered by the 12-month guarantee.
Our Mistakes
As an online company, we are constantly updating our website with new products, helpful information and special offers. Although we have confidence in our technology and our staff, there will be times when we make mistakes. In these instances, we will always try to honour our price or provide a suitable solution but there will be rare occasions where this is not possible. If we cannot resolve this for you then we will fully refund the order.
*Please be aware that all images used are for illustrative purposes only. Individual features, but not limited to, such as branding, shape and colours may vary.
Unexpected Circumstances
If there are any interferences to our business with you such as strikes, war, acts of terrorism or even smaller things like power cuts, we will always do our best to keep things running smoothly. However, we will not be legally responsible for any failure that has resulted in a circumstance that is outside of our control. This also applies to delivery times which can be affected by weather, road accidents and traffic etc.
Age Restrictions
Age restrictions may apply to some of the goods we sell. By ordering these goods you are confirming that you are over 18 and that the person receiving the delivery is also over 18.
Legal Responsibility
Nothing in these Terms of Business is intended to affect your statutory rights or to limit our liability for death, personal injury or fraudulent misrepresentation resulting from our negligence. If there is a problem you may receive a refund or replacement under the terms of our Guarantee. Our liability to you will always be limited to a full refund of the goods purchased. We will not compensate for delivery delays or failures unless you have requested a premium delivery option. In these circumstances, our liability to you will be limited to a refund of the delivery charges you have paid. Our liability to you specifically excludes compensation for indirect or consequential loss or damage however it arises and except as described above will always be limited to a refund of your payment.
Social Media and Links
You (the website user/ customer) are solely responsible for the content of the comments you make on our product reviews or on any social networking website to which we are linked including Facebook, Twitter, Tumblr, YouTube and others. TCD is not responsible for the content or opinions posted or sent by users. You take responsibility for postings under your username.
Our site may contain links to other sites. We accept no responsibility for the content of any site to which a link from this site exists. The links are provided as is, with no warranty, express or implied, for the information provided within them. Please note that we are not responsible for their privacy practices.
Waste Electrical and Electronic Equipment
The WEEE regulations (January 2007) ensure that the amount of waste on certain electrical and electronic equipment is reduced, separated from household waste, collected separately and ultimately disposed of in a sound environmental manner (recycled and recovered).
Under the WEEE Regulations, Trade Counter Direct.com is classified as a distributor and we are obliged to provide the following information:
The "crossed-out wheelie bin" symbol on electrical and electronic equipment indicates that it is classified as WEEE, meaning that when it is no longer usable it should not be treated as normal household waste.
The WEEE Regulations aim to minimise the amount of WEEE householders throw out with their general rubbish. By keeping WEEE separate from other waste it can be treated, the hazardous substances can be removed and a large amount of waste can be recycled rather than sent to landfill.
We offer to take back any waste WEEE product when you are purchasing an equivalent item from our website www.tradecounterdirect.com. You can return your waste WEEE products to our Head Office and Warehouse address: Loribon House, Aspen Way, Yalberton Industrial Estate, Paignton, Devon TQ4 7QR.
If you are not local to our warehouse, you can send your WEEE items to the address above at your cost. Please telephone our Customer Services for more information on 01803 666630.
___________________________________________________
Further information about the WEEE Regulations and the benefits of recycling can be found here
Waste Batteries & Accumulators
Under the Waste Battery Regulations, Trade Counter Direct.com Ltd are now offering a take-back scheme for all portable waste batteries.
You can return your waste batteries (but not lead/acid batteries) to us in person to our warehouse & Head Office (Loribon House, Aspen Way, Yalberton Industrial Est, Paignton, Devon) where we will then dispose of them securely through the Battery Compliance Scheme.
Alternatively, if you are unable to return your waste batteries to our Head Office and Warehouse address, you can find your local waste portable battery recycling facility at http://www.recyclenow.co.uk/default.asp.
Please DO NOT post waste batteries to us.
Other locations where you might find collection bins for used batteries include most high street supermarkets and shops, libraries, town halls, schools, doctors surgeries.
SHOP BY CATEGORY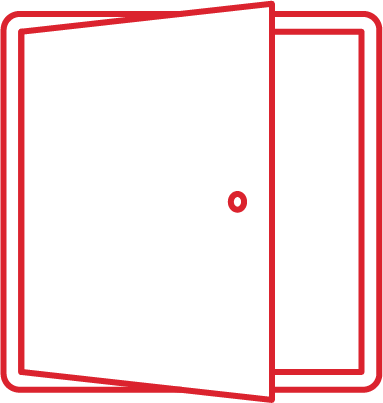 ACCESS PANELS & METERBOXES ACCESS PANELS & METERBOXES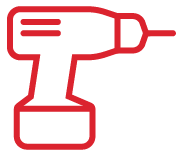 POWER TOOLS
POWER TOOLS



HAND TOOLS
HAND TOOLS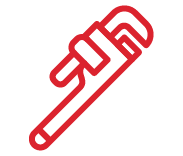 PLUMBING TOOLS PLUMBING TOOLS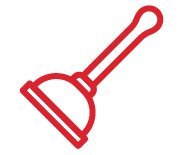 DRAIN TOOLS DRAIN TOOLS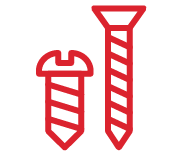 OTHERS OTHERS


OFFERS OFFERS