About Us
At Trade Counter Direct, we're proud to say that our roots stretch back over 35 years. Founded by Alan Archer, we started as a humble plumbing wholesale company called Select International.
Fast forward to 15 years ago, when Reid Archer came aboard and sparked the creation of Trade Counter Direct. What began as a modest eBay store has become one of the premier online tool stores today, with an offering of over 60,000 tools.
We're a compact yet mighty team of talented individuals, located in beautiful Paignton Devon, with Reid Archer at our helm. But Trade Counter Direct isn't just about quantity. Quality is equally important to us, which is why we pride ourselves on delivering top-notch service.
We get it, tradespeople have specific needs and we're here to meet them. That's why we've developed a variety of flexible finance options, including Klarna and PayPal's pay in 3. This means you can manage your purchases in a way that works for you. And because we understand just how important your tools are to you, we've joined forces with Simply Business Insurance to offer tool insurance - so you can rest easy knowing your equipment is covered.
In 2022, we embarked on a significant milestone by merging with sister company SPI to form Select Trade Brands. This unified entity now includes Trade Counter Direct, our wholesale business SPI, and several other subsidiary websites like Hikoki Power Tools Direct, MeterBoxes.co.uk, Meter Boxes Now, Access-Panel.com, and TradeWorkWear.co.uk.
At Trade Counter Direct, we do a lot. Yet, at our core, we're about top brands, excellent service, embracing new technology, and having a good time while we're at it.
Thank you for choosing Trade Counter Direct. We look forward to continuing to serve you with the best tools and services in the industry.
Who & Where We Are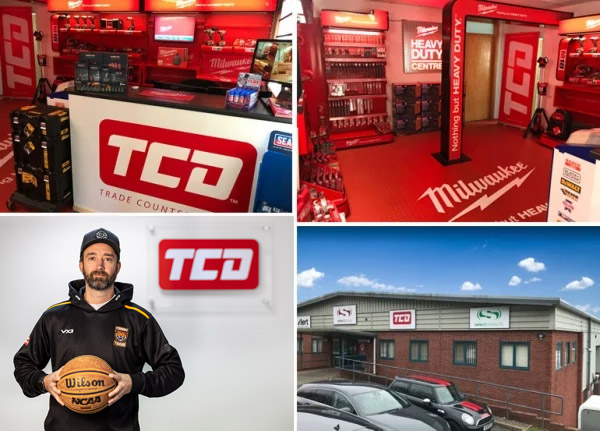 Our Address
Select Trade Brands (Trading as - Trade Counter Direct Ltd)
Loribon House,
Yalberton Industrial Estate, Aspen Way,
Paignton,
Devon,
TQ4 7QR,
VAT Number: GB974959838,
Company number: 04843483