Evolution Rage 4 Chop Saw 185mm TCT Multipurpose
Barcode: 0849713019998
Product Code: RAGE41852
£

109.19
View Brand
Select Variation:
Download related PDF
Evolution Rage 4 Saw 185mm TCT Multipurpose - Advan Saw
Patented RAGE technology: Cuts Steel, Aluminium, Wood & Plastics easily without compromise.
Fast and clean cutting performance, the RAGE4 leaves no burr and offers an instantly workable finish.
Easier to use than a hacksaw, far more portable than a cut off saw.
Extremely portable and very tough, ideal for site use.
No coolant required when cutting steel and virtually no sparks are produced.
Fast action swivel clamp enables cuts from 0-45º.
The Hi-torque gearbox reduces motor stresses, improving performance and durability.
Blade included, eye and ear protection included.
High quality construction with 12 months warranty.
Technical Specification
Motor (Available in 110v or230v) 1250 Watt
Maximum Box Section (3mm Wall 90°): 45 x 45mm
Maximum Box Section (3mm Wall 45°): 45 x 45mm
Round (3mm wall) 90º: 46 x 97mm
Round (3mm wall) 45º: 46 x 46mm
Speed (No Load): 3500min-1
Machine Weight: 8.7kg
Product Dimensions (HxWxL): 375mm x 250mm x 480mm
Recommended Maximum Duty Cycle: 100.8 dB(A)
Sound Pressure Level (Under Load): 100.8 dB(A)
Vibration Level (No Load): 1.42m2
Blade Specification
Diameter 185mm / 7-1/14"
Bore 20mm
Kerf (Thickness) 2mm / 1/16"
Number of Teeth 20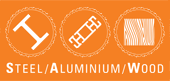 ---
Technical Question?
If you have technical questions regarding this product please fill in this Enquiry form.
---
Recently Viewed
---